By Freeha Anjum
Maybe you had a really valuable research opportunity which was cancelled due to COVID-19, or perhaps you were looking for places to volunteer but now that everything's closed, you feel like you can't help out in the community for the time being. But pursuing opportunities doesn't need to end here, and there are many more remote stem options than you think! If you want to gain more experiences despite COVID-19, then this article is for you!
Contacts
Many people assume that they cannot participate in research at the moment due to universities across Canada being closed to students, but this is not necessarily the case. Some professors are conducting online research, and are open to students working with them remotely. Want to know if this is a possibility for you? Contact people! You may already know some professors or Masters/PhD students that you could contact from previous opportunities – it's best to start there, since they will be more willing to let you work with them if they know you personally! If this is not the case for you, don't worry, you can always do a bit of digging on your local University website for students or professors in your field of interest. Universities often include biographies of these people, which includes whether or not they are conducting research. Use this as a guide, and try emailing them! 
If you don't get an opportunity, that's alright! It's much harder to have students help with research online, unfortunately, so some research conductors may shy away from this – but remember that you can always email them back once things open up again!
Online Initiatives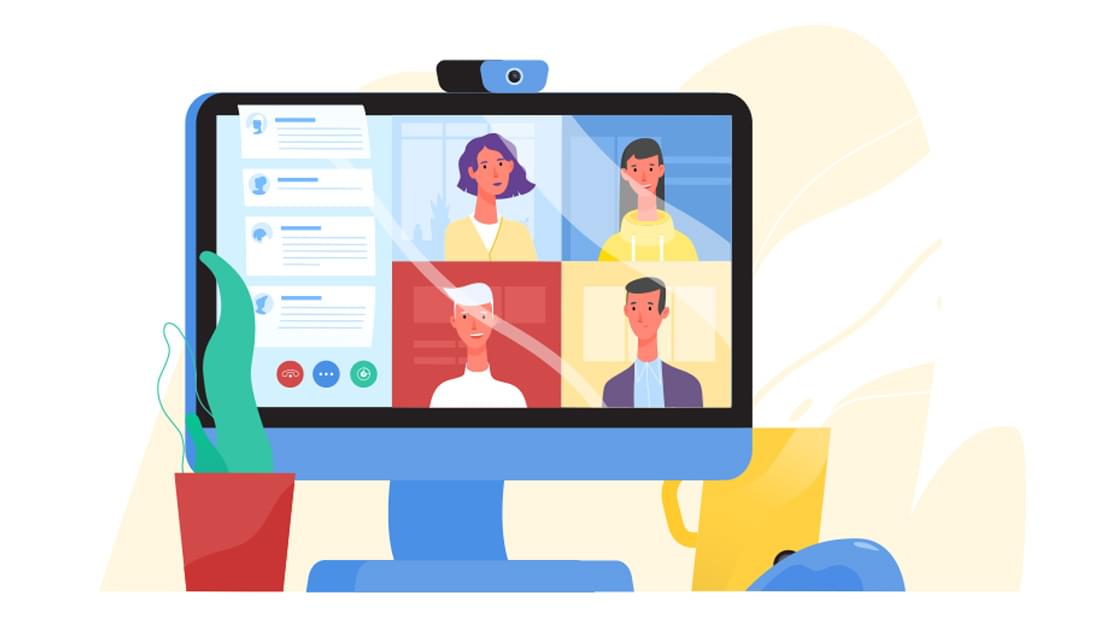 The benefit of being months into a pandemic is that many people have begun creating online initiatives for students. This could be an online mentorship program, webinar, Q&A session, etc. You've likely heard of some of these, but you probably haven't heard them all! 
Some of these initiatives can be entire opportunities on their own, like a webinar series, online course, online tutoring, etc. One such example can be found in the BRAINterns webinar series created by the Lenox Hill Neurosurgery department – an entire course with virtual ORs and medical lessons for students! Others may be smaller information sessions or something similar to this style, such as STEM Fellowship's Connecting through COVID-19 university panels. In the case of the latter, you can explore the organizations which are creating this online content. Maybe they do numerous initiatives that you can be a part of (which is the case of STEM Fellowship)! Exploring opportunities past the surface is a great way to get involved in more programs.
Organizations

Non-profit organizations around the world have had to adapt to the changes made by COVID-19, and by now most of them have done this! There are thousands of organizations out there, and many of them are constantly recruiting High School or Undergraduate student members!
The best way to learn about these organizations is through doing some exploring on the internet. Sometimes even searching for specific opportunities (such as "high school research opportunities") will lead you to a student-led and/or non-profit organization which you can explore further (in this case, this search will find you results on STEM Fellowship's research internship, thus leading you to STEM Fellowship). Once you find these organizations, you can check to see if they're recruiting members and what experiences are necessary to join. Many times, there are numerous different positions available which you can pick from – all online!
General Volunteering
Whether specific for COVID-19 or other causes, volunteers are always needed. Now that the pandemic has been continuing for a few months, many places are conducting their services remotely. If you know of any place which accepts general volunteers (such as a senior home, hospital, food bank, etc), you can reach out to them and ask about their current volunteering situation! Some of these places have found ways for people to help out by calling in or delivering products – such as the Calgary Seniors' Resource Society – so be sure to check those out! It's usually a shorter time commitment, and comes with instant gratification, so don't overlook the simple activities!
Create Your Own Opportunities

If your area is offering no opportunities for you, or none of them are interesting to you (or maybe you just want to do even more!), there are many things you can do yourself from your own home that would count for valuable experiences. This can range anywhere from tutoring a couple students to starting an entire organization, depending on your interests and time. If you're passionate about something, you can try to make that interest into something bigger. Maybe you love math, and notice that students are struggling with online learning in math – you can try to get them together and teach them over zoom! Or maybe you've got lots of time on your hands and are interested in starting your own grocery delivery service – something which would be a huge help to people in this pandemic! No matter what it is, try to use your skills and interests to start something that matters to you!
Starters
Need a place to start? Below are some non-profit organizations who offer opportunities for students. Feel free to explore these and expand on your experiences! Keep in mind that once you begin to get more involved, more organizations may begin following you on social media – this is a great way to get more opportunities without actively searching for them!
STEM Fellowship: Canada-wide organization which equips students with skills in inquiry, data analytics, and science communication through mentorship and experiential learning.
Simply Neuroscience: International organization which is dedicated to fostering students' interdisciplinary interests through neuroscience and psychology education, outreach, and awareness. 
PuMP: A registered federal youth non-profit organization dedicated to connecting aspiring students to health sciences opportunities.
New York Academy of Sciences: An organization which drives innovative solutions to society's challenges by advancing scientific research, education, and policy.
Sources
BRAINterns Webinar Series. (n.d.). Retrieved November 01, 2020, from https://www.youtube.com/channel/UCUCAVzKkJ1ecHX9cxALDryA
Home: The New York Academy of Sciences. (n.d.). Retrieved November 01, 2020, from https://www.nyas.org/
Prospective Medical Professionals. (2020, October 29). Retrieved November 01, 2020, from https://pumprofessionals.org/
Simply Neuroscience. (n.d.). Retrieved November 01, 2020, from https://www.simplyneuroscience.org/
STEM Fellowship. (2020, September 10). Retrieved November 01, 2020, from https://stemfellowship.org/
Volunteer Info & Requirements. (n.d.). Retrieved November 01, 2020, from https://www.calgaryseniors.org/volunteer-opportunities
Images:
Aksiutina, V. (2018, November 17). How to Handle Contacts. Retrieved November 13, 2020, from https://closer.bot/database-how-to-handle-contacts/
Getting young people involved in volunteering. (2020, January 14). Retrieved November 13, 2020, from https://parentinfo.org/article/getting-young-people-involved-in-volunteering
Rec at Home: Arts & Crafts. (2020, July 10). Retrieved November 13, 2020, from https://www.halifax.ca/recreation/programs-activities/rec-home/rec-home-arts-crafts
Stone, K. (2020, April 15). Skype for Business Alternatives for Free Online Meetings. Retrieved November 13, 2020, from https://getvoip.com/blog/2020/04/15/skype-for-business-alternatives/